Heartbroken fans of Friends have said one particular scene should be cut from the 90s sitcom following the tragic death of Matthew Perry.
The 54-year-old actor, best known for playing Chandler Bing in the long-running sitcom, passed away at his Los Angeles home on Saturday (October 28).
Perry's family issued a heartbreaking statement to People magazine after news of his passing circulated online. They shared that they are "heartbroken by the tragic loss of our beloved son and brother".
"Matthew brought so much joy to the world, both as an actor and a friend," they continued. "You all meant so much to him and we appreciate the tremendous outpouring of love."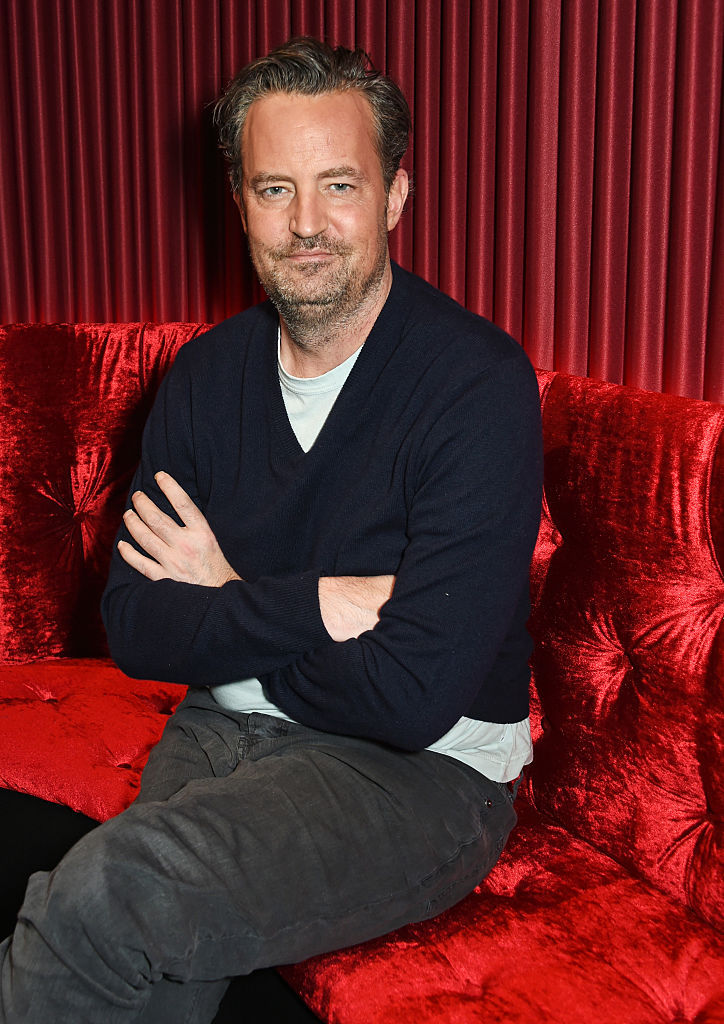 Credit: David M. Benett / Getty
The late actor shot to fame after landing a role in the hugely successful 90s sitcom Friends, starring alongside Jennifer Aniston, Courteney Cox, David Schwimmer, Matt LeBlanc, and Lisa Kudrow.
The loved series ran for 10 seasons on NBC from 1994 to 2004 and skyrocketed to become one of the most watched and beloved TV shows of all time.
Following the devastating news, fans have taken to social media to share their favorite moments of Perry in the TV show and it's led to one particular eerie scene resurfacing.
The scene in question – which has been posted on TikTok and amassed 12.9 million viewers – shows Monica (Cox) and Chandler having their pictures professionally taken for their wedding announcement.
Watch the scene below: 
While Monica is posing, Chandler struggles to smile naturally so his fiancée asks: "What is the matter with your face? Like, this picture is supposed to say Gellar and Bing to be married. Not local woman saves drowning moron."
The photographer begins to laugh in agreement with the brunette beauty, however, she instantly gets annoyed and says: "Hey don't laugh at him! He's my drowning moron" – and this makes his facial expression ease.
The scene has hit hard with fans of the show as Perry's death is allegedly being treated as a water rescue, according to several reports. Now, viewers are asking the TV show's creators to remove the scene from the episode.
One fan commented: "Will they now remove this scene from Netflix?" while another said: "They need to delete that."
A third user shared: "They gotta take this scene out of the show man. They pretty much predicted the future," and a fourth reiterated: "Nah they gotta cut this scene out now."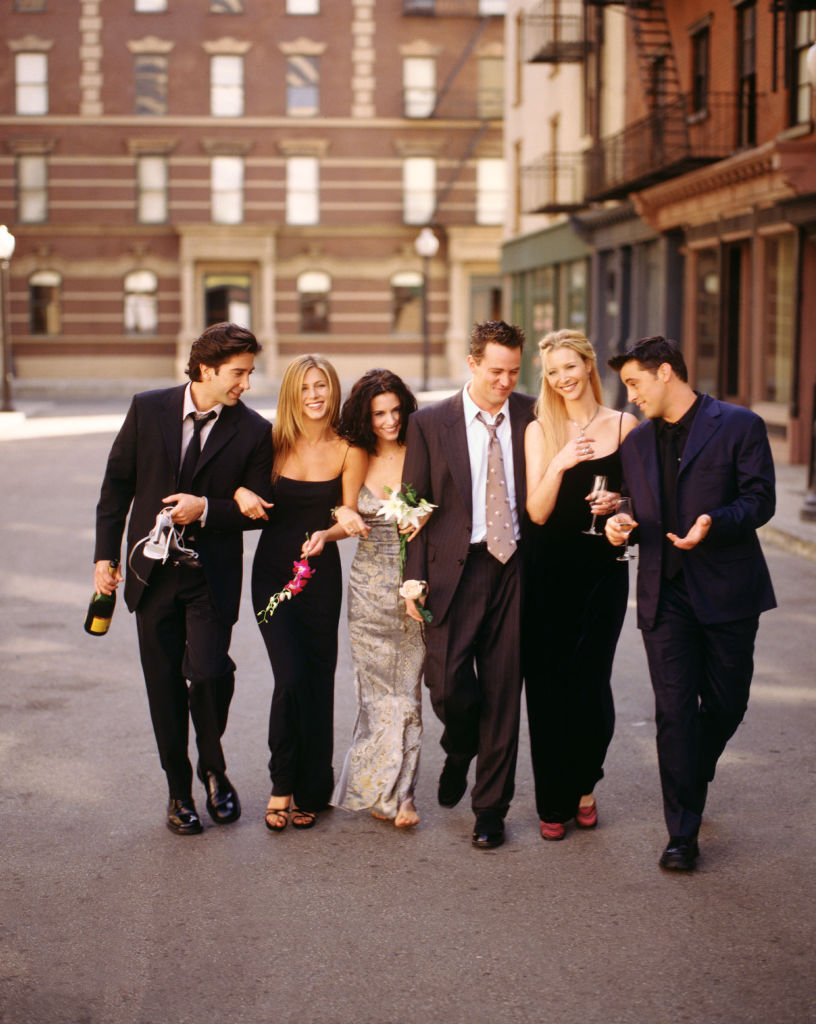 Credit: Getty Images / Getty
Following the 17 Again actor's sudden passing, many celebrities have publicly paid tribute, including Canadian Prime Minister Justin Trudeau, Salma Hayek, Gwyneth Paltrow, Maggie Wheeler, and Morgan Fairchild.
The main cast of Friends also broke their silence by sharing a joint statement with People magazine, honoring the memory of their precious costar – whom they have known since he was 24 years old.
Aniston, Schwimmer, LeBlanc, Kudrow, and Cox expressed that they are "so utterly devastated by the loss of [Perry]," adding: "We were more than just cast mates. We are a family."
"There is so much to say, but right now we're going to take a moment to grieve and process this unfathomable loss," they continued. "In time we will say more, as and when we are able."
"For now, our thoughts and our love are with Matty's family, his friends, and everyone who loved him around the world," they concluded.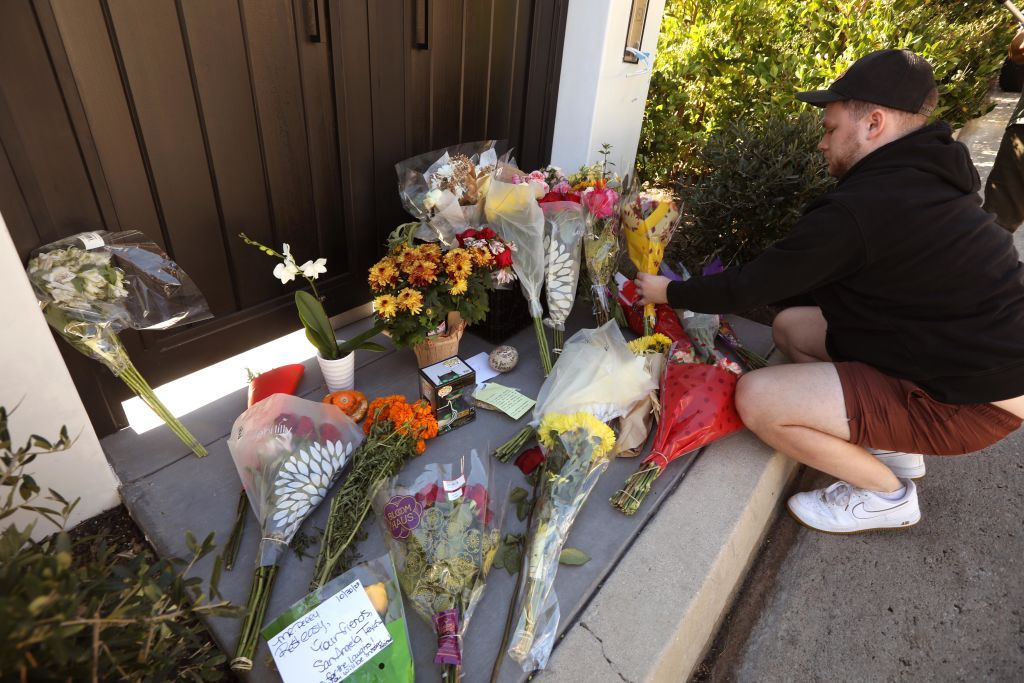 A fan leaving flowers in front of Perry's home in Pacific Palisades. Credit: Genaro Molina / Getty
As of this writing, Perry's cause of death has been "deferred" as his initial autopsy results are inconclusive pending a toxicology report, according to The Los Angeles County Medical Examiner.